Černý Důl - the most charming place in the Krkonose mountains for your vacation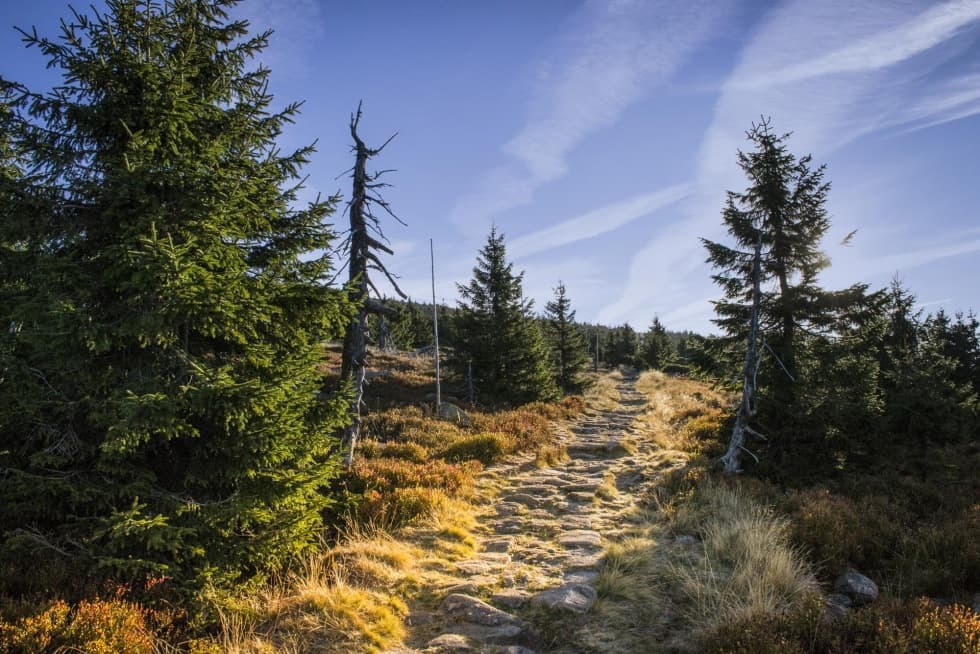 Enjoy the captivating beauty of the Krkonoše mountains while avoiding crowded mountain resorts? Yes! You can experience comfort and peace while still being in the center of the mountains.
Černý Důl is the ideal place for your active family vacation in the middle of pristine nature. Resort Aurum offers quality services, the best facilities, and plenty of opportunities for sports and romantic walks. It's a place that your children will love and where you will be happy to return time and time again.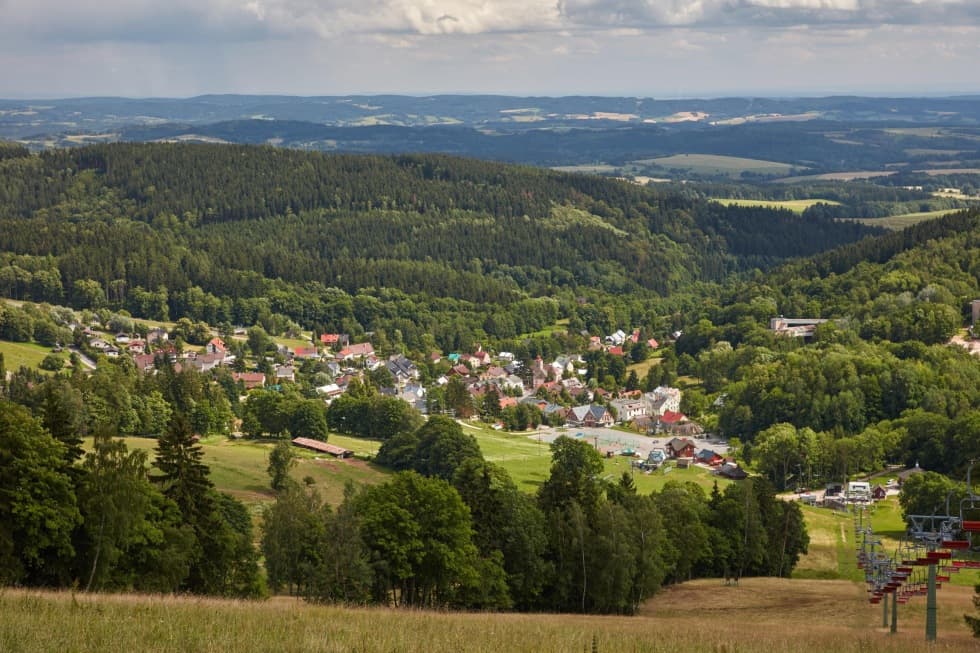 Year-round Enjoyment
We guarantee that you will enjoy your time in Černý Dul and its surroundings, no matter what time of year you decide to visit. Whether you like short trips, more demanding hikes, bike rides or horseback riding, sightseeing trips or family fun, days full of experiences, relaxation and a great time await you.
Trekking Excursions
Go on shorter or more challenging hikes to Jelení vrch, Černá hora nebo Pražská bouda. Take a look at the nearby limestone quarry, which also has a one-of-a-kind freight cable car. From the limestone quarry, you enjoy the views to Černý Důl, with Černá hora in the background. Take a walk along the educational and fun trail of St. Barbora, or discover the Berghaus educational trail, which will reveal the secrets of the nearby underground and the history of local mining. Or enjoy the activities directly at the Aurum Resort.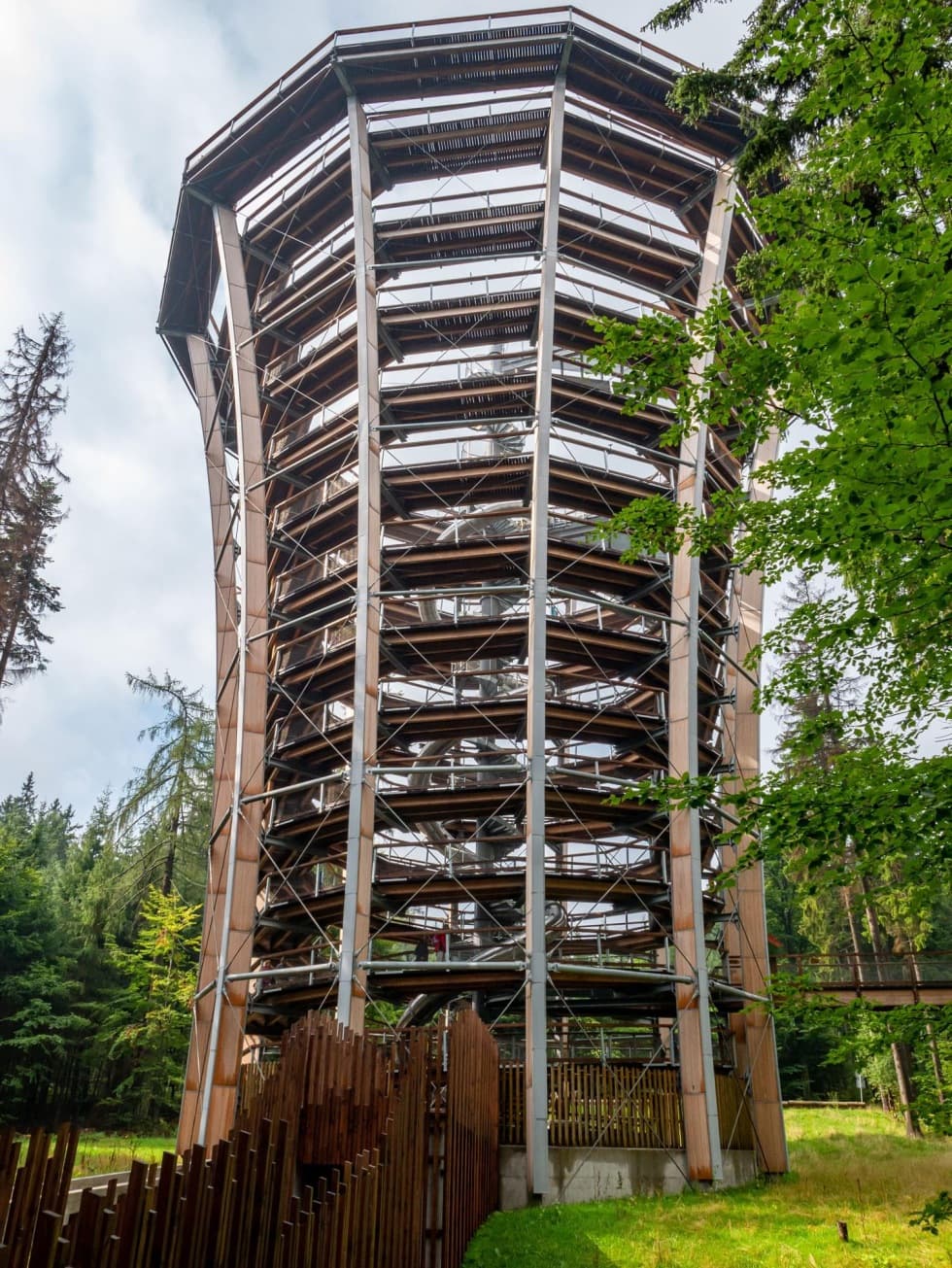 Explore Eastern Krkonose Mountains
Explore the wider surroundings of Černý Důl in maximum comfort on a rental electric bike either alone or with a professional guide. In the neighboring Janské Lázně enjoy a trip through the treetops or ride a scooter from the top of Černá hora to our Aurum Resort. In nearby Mladý Buky, try an adrenaline ride on the bobsleigh track with a view of the Krkonoše panorama, and then treat your children to fantastic fun and a little learning at Baldův svět complex. Lovers of peace and precisely cut lawns will be delighted by golf in Mladý Buky, while lovers of true adrenaline will be delighted by the possibility of paragliding flights from Černá Hora.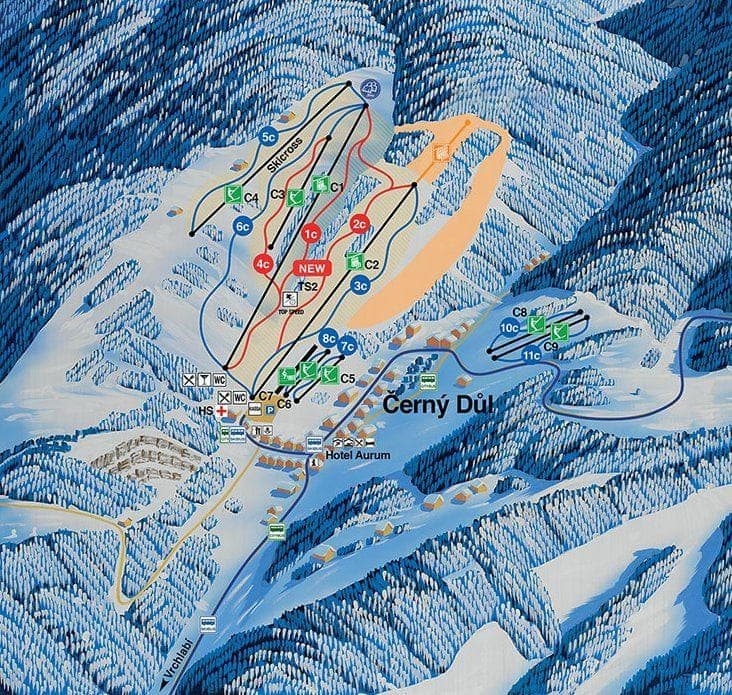 Active holiday
The Černý Důl ski resort offers slopes of various levels of difficulty, including a top-quality children's park. Skiers and snowboarders alike will have several destinations to choose from in winter, just like hikers or cyclists from spring to autumn. And those who don't like to stick to the ground can visit the Treetop Trail, enjoy the speed of the bobsled track or choose from many other attractions in the nearby area.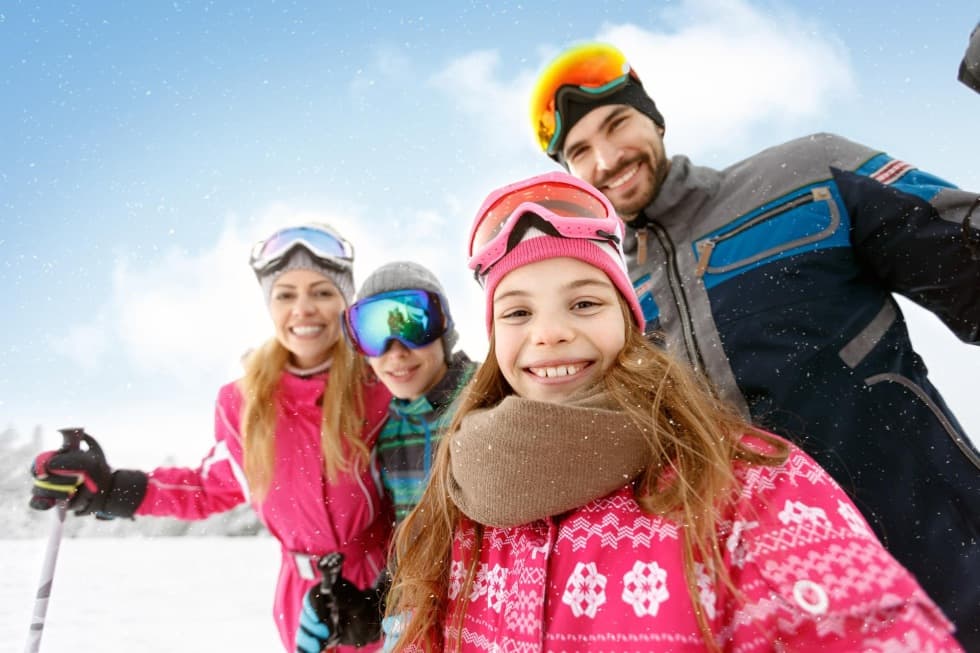 Skiing in Černý Důl
Enjoy winter in one of the most beautiful corners of the Krkonose Mountains! Ski area Černý Důl offers wide pistes for families with children, but also for experienced skiers and snowboarders. Two chairlifts, three poma lifts and two moving belts will transport you and your loved ones to wonderful winter experiences. You may also use the Fun Line track with a section measured by a timer and a children's park. The Ski area of course has both a ski school and a wide range of equipment available for rental. There are also several additional ski areas in the surrounding areas you may visit, which you can do so by shuttle bus that transports you from the Aurum Hotel to the Černý Důl Ski Resort free of charge.
Černý Důl also offers fun for cross country skiers, for whom there are well-maintained tracks of varying difficulty.